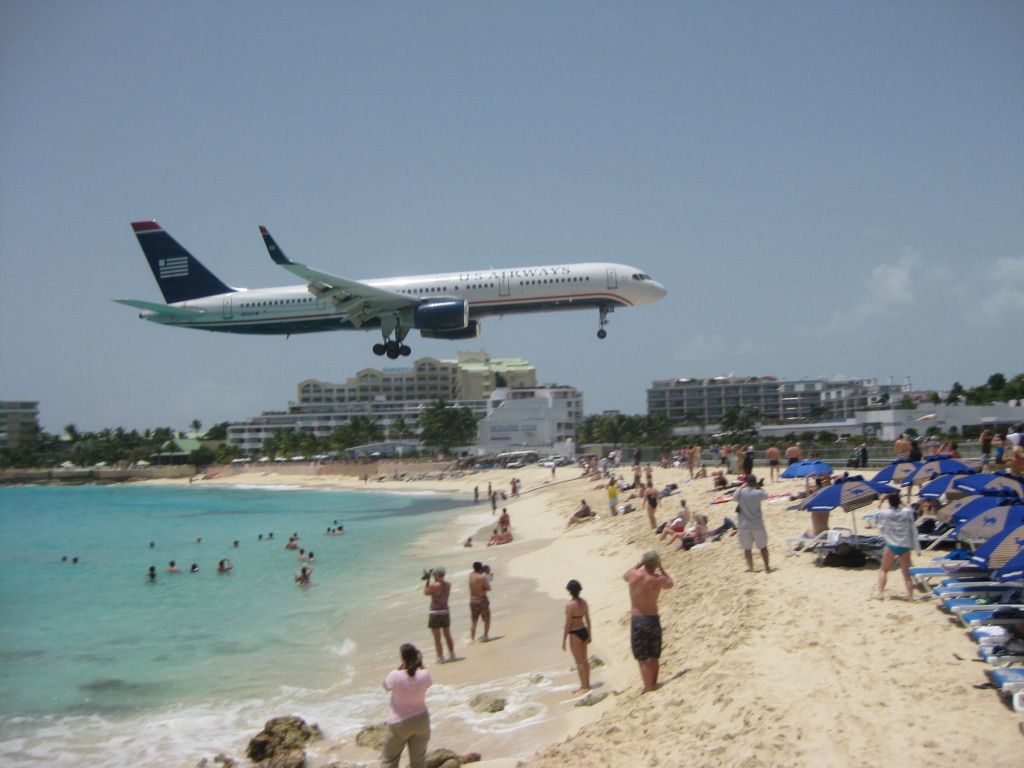 US Airways 757 landing at SXM
Perhaps the best place in the world to plane spot and my personal favorite is Maho Beach on the Caribbean island of St. Maarten. The end of the short 7,500 ft. runway is right by the beach, separated only by a small 2 lane road and a chain link fence. The water is pristine and warm for swimming, and just when you thought it couldn't get any better, there's even a bar!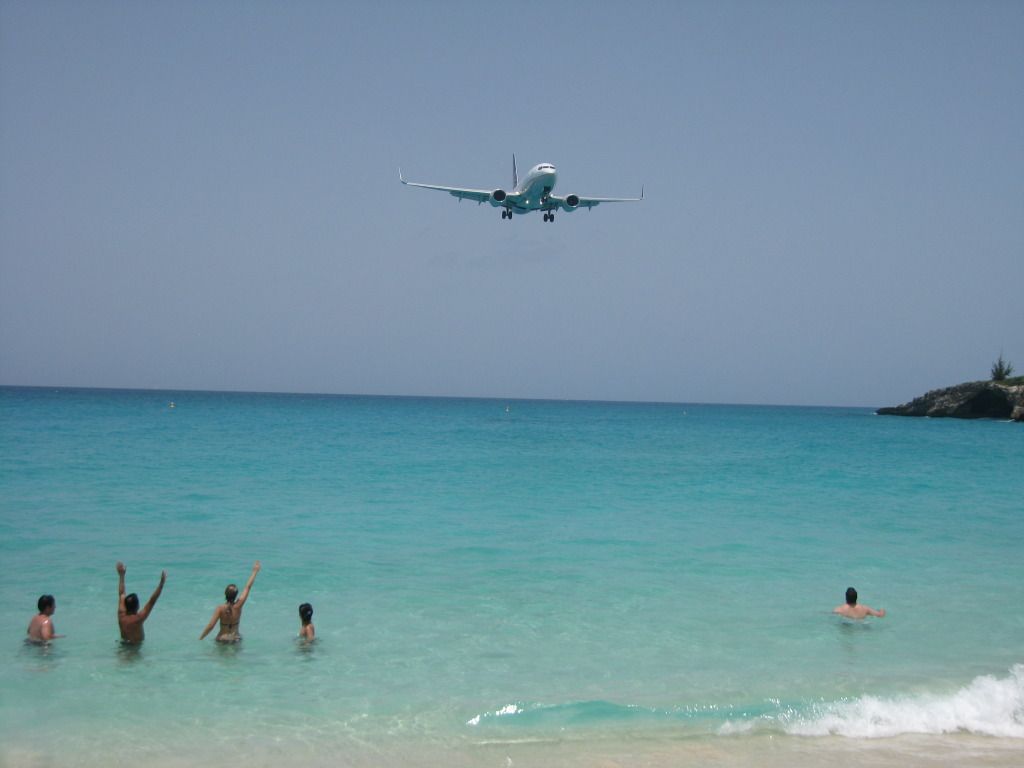 Plane Spotting in Paradise, Maho Beach
My husband and I visited in 2010 as part of an Eastern Caribbean cruise, but I'd be lying if I didn't admit a huge part of even going on the cruise in the first place was so that we could stop here. To get to Maho Beach, the obvious choice would be to fly, but it is also just a short 15 minute cab ride from the port in Phillipsburg.
While there be sure to grab a cold beer at Sunset bar and watch the dumb people who try to "surf the fence." SXM is the 2nd busiest airport in the Caribbean, so the spotting is always good, but some of the larger planes like KLM and Corsair's 747's don't visit daily (The biggest we got to see was an Air France A-340). To find out who's going to be there and on what day, be sure to check out the
arrivals schedule
on
flightstats.com
Here's a video of an A-340 that I uploaded on
youtube
(there are more). It gets really good at about 40 seconds ;) Enjoy!