Maybe it's the weather (today actual feels like fall, or maybe even winter after a hotter-than-usual past month), but today I've been craving some serious beach time. It's kind of cold and grey out. It kind of sucks. Anyway, it's typically days like these when I find myself daydreaming about places I'd rather be, warm places.
Bora Bora from the air
Last May, my husband and I took the trip of a lifetime and visited French Polynesia. It was in celebration on our 5th anniversary, but to be honest, we didn't really need an excuse to go there, that place had been at the top of the bucket list since I was about 7 and didn't even know what a bucket list was. It all started when my family was having lunch at a local restaurant on the north shore over on Maui. There was a small aerial picture of Bora Bora hanging in a bamboo frame on the wall near the bathrooms. It was beautiful and I'd never seen anything like it (and this is coming from a kid who spent a lot of time growing up in Hawaii); I wanted to go there.
I made a photographic
trip report
that I posted on milepoint shortly after we got back. I wanted to let the pictures to do most of the talking, so the text is brief, but I hope it still gives the sense of what an incredible place it is. I'm going to make this post brief as well, as my kid is napping right now, and it is a short matter of time before he wakes up, but do check out the
trip report
and here are a few pictures if you're like me and seriously dreaming of being somewhere else right now. Enjoy!
Cook's Bay, Moorea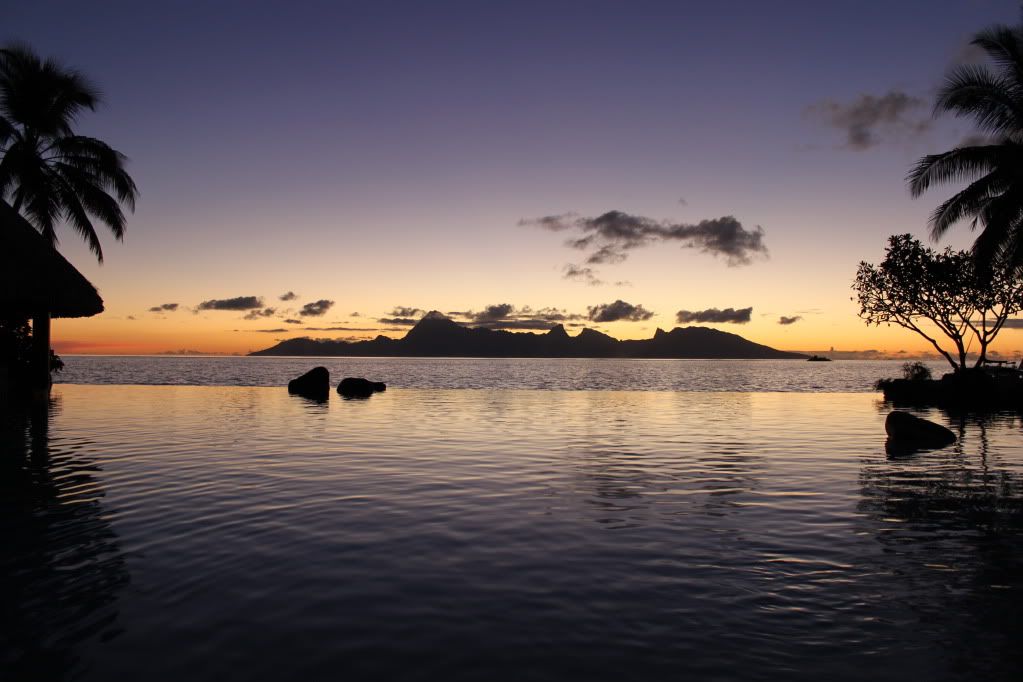 Infinity Pool at the Intercontinental Resort Tahiti
Intercontinental Bora Bora Resort and Thalasso Spa


The Motu


Sunset time in paradise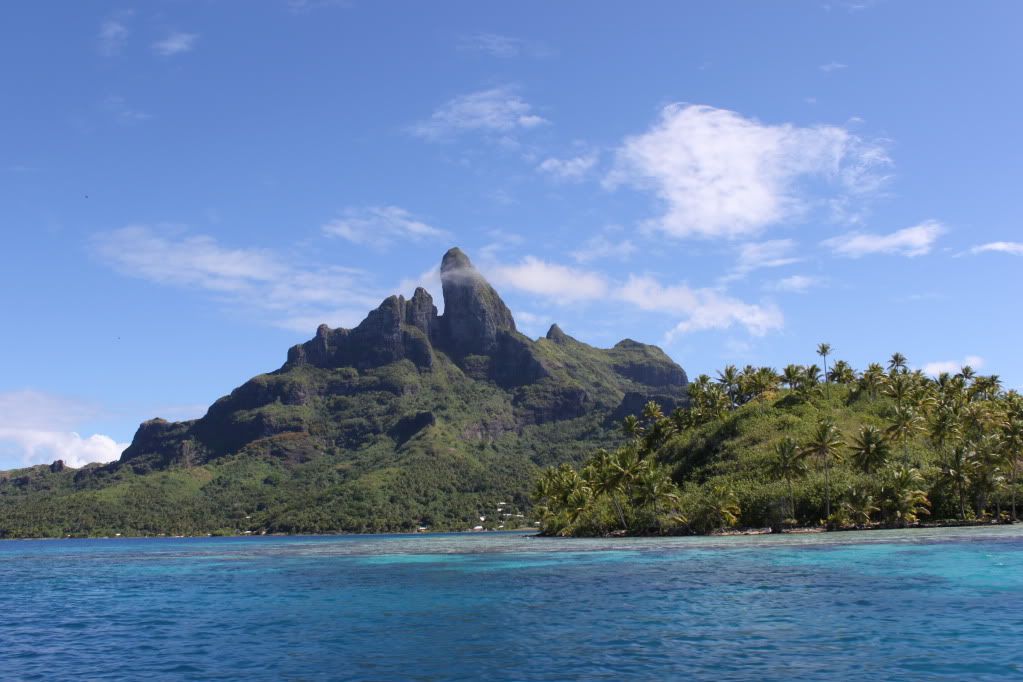 Mt. Otemanu, Bora Bora